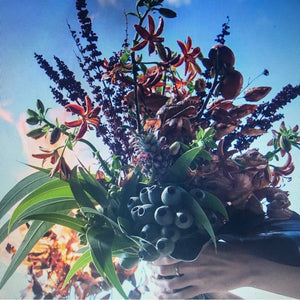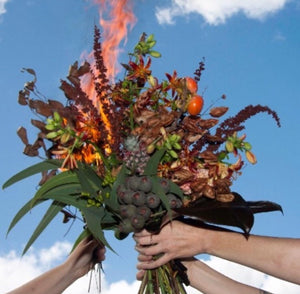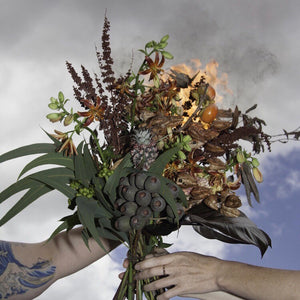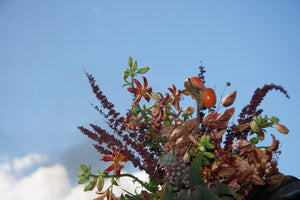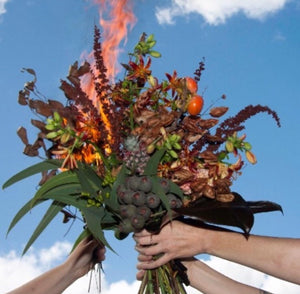 The Fire Bouquet
*please note the flowers in this image are for reference only. Your bouquet will be unique and seasonal by florist choice*
Fire burns in all of us. It connects with our passion, creative yearning and motivation. Fire is our inner light and the devine that burns in all of us.
The Fire Bouquet is a Collection of seasonal blooms where each flower has been Intuitively selected to create a flower design that embodies passionate, creative, inspiring and spontaneous energy.
This bouquet is recommended to ignite passion, support and inspire friendships and inspire inner courage, excitement and strength. 
The Intuitive Process: When you connect and choose this bouquet we begin our Fire Element flower ritual. We believe that everything in life is energy + intention. This means that the process of creating your Fire Bouquet really matters and is just as important as the finished product. 
In creating your bouquet we channel in healing, passionate, creative, nourishing and cleansing energy and intuitively and mindfully select each bloom. We also ensure that all elements of your bouquet are sustainable and earth friendly, which means no plastics or wires are used in the process and local blooms are sourced and foraged.
 Your bouquet will be in harmony with the season, and will be of similar design to what you see in this image. We only choose the best blooms so the colour palette may differ too. 
 Please call 0419562253 to request your delivery day or email info@lilacandthecat.com.au