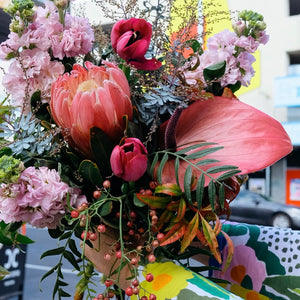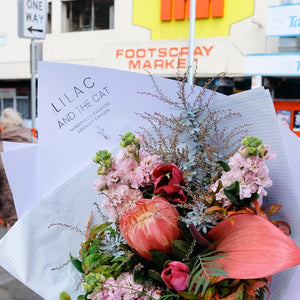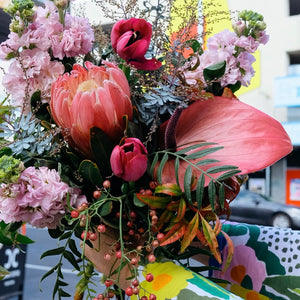 The Footscray Market
The Footscray Market bunch is a mix of seasonal blooms to go on your kitchen bench, bedside table or wherever you'd like really!
It's not a huge bunch of flowers and will definitely have some foliage in the mix. Our play list while we create this bunch, most likely will be Romanian Folk.

The Footscray market was built by Gheorghe Herscu, a Romanian immigrant who arrived in Yarraville in 1950. The 220 stall Footscray Market opened on 19 March 1981 and was soon attracting 70,000 shoppers per week.
photo taken by Melo outside Footscray Market
Every bouquet is unique, flower choice will depend on the season and colour availability. If you would like to request a certain colour palette please be in touch with one of our friendly staff.