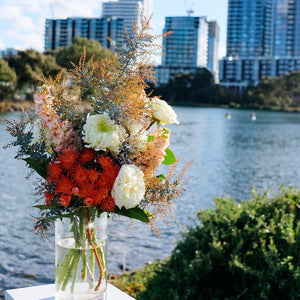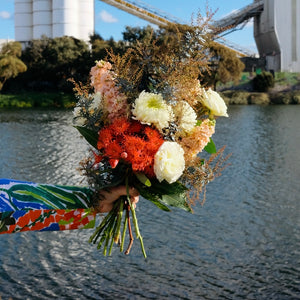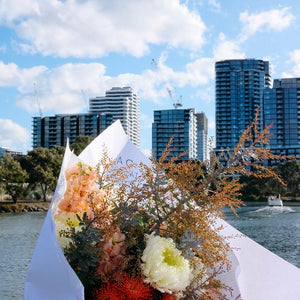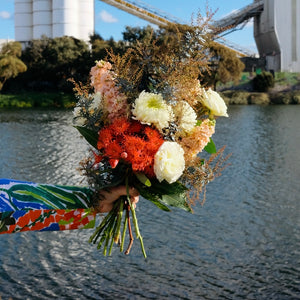 The Maribyrnong River
The Maribyrnong River bouquet is a collection of flowers that has been selected by our florists and arranged to the sound of running water in nature.
Maribyrnong is an anglicised version of the Aboriginal term 'Mirring-gnay-bir-nong', which translates as 'I can hear a ringtail possum' The river draws its headwaters from near Mount Macedon. The Maribyrnong River valley has been home for the Wurundjeri people of the Kulin Nation for up to 40,000 years.
Photo taken by Melo along the Mirring-gnay-bir-nong River on Wurundjeri land.
We believe that everything in life is energy and intention which is why we take the time with each bouquet.
Every bouquet is unique, flower choice will depend on the season and colour availability. If you would like to request a certain colour palette please be in touch with one of our friendly staff.